The Future Garden, a game for AR glasses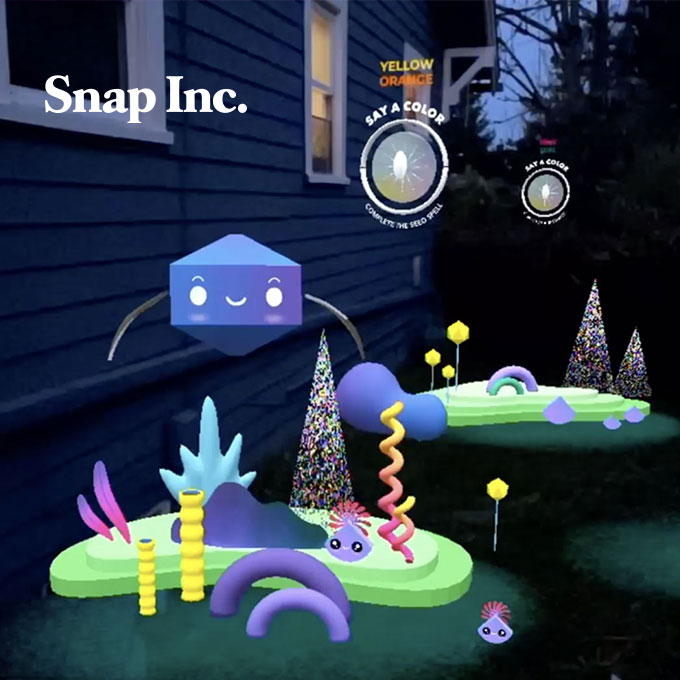 I believe that the future is something that we all build together and it's up to us to create the world that we want to live in. This piece is a playful expression of that belief. Set in a parallel dimension, this surprising (and sometimes strange) place is where all of tomorrow's best ideas are born and raised. But, the gardener has gone missing, so it's up to you to help the garden grow by finding and planting a series of magical seeds. (Pst! Each one gives you special powers!)
It uses a series of super cutting-edge technologies, including:
My Process:
Sketching/Ideating – My process always starts with brainstorming and sketching. They are really one and the same. This is one of my favorite parts of the whole process. I get to let my imagination run wild without figuring out the nitty-gritty, practical "how-to" details. I'm an illustrator, so I always start with drawing.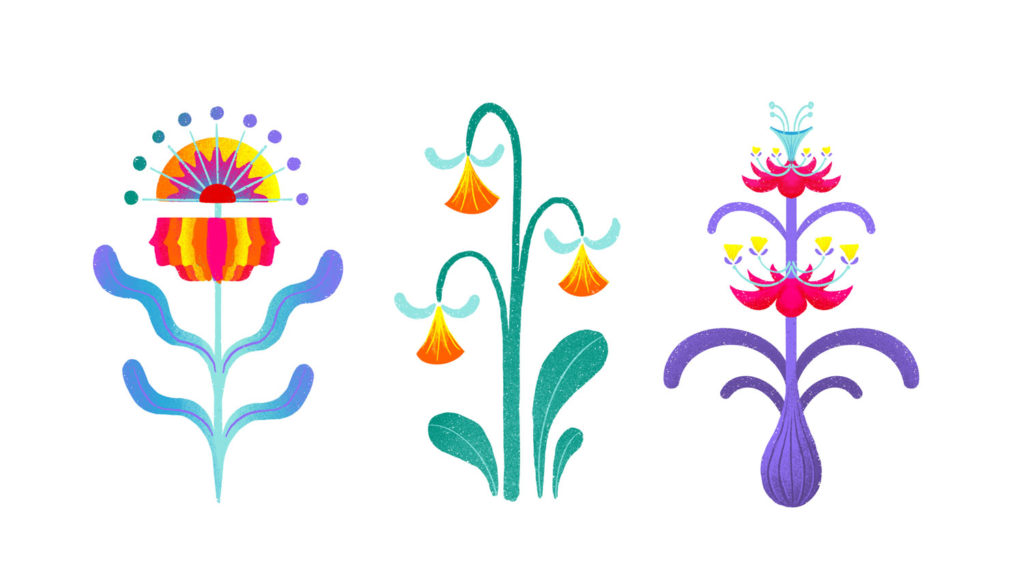 Storyboarding:
Once I was happy with my initial ideas, it was time to storyboard. This is essentially an experience blueprint. It's the phase of the project where I define the key moments and overall story arc. I plan out how the participant will get from point A to point B. And, I define any important interactions or transitions that might occur in between.
Prototyping:
Once the storyboard was complete, it was time to test my plan through prototyping. I started by making a list of all the major pieces of functionality. This helped me define exactly what needed to be built. Once I had that list, a contributing developer (Ibrahim Boona) and I, started systematically tackling each piece of tech. I stitched together each of the individual pieces of code into a single experience using very simple versions of the scene objects. This "skeleton" version of the experience allowed me to test the interactions and basic layout with my own body. I've found that you can't really intuit what these spatial experiences will feel like, so you really have to try them in space.
TIP: I typically prototype using really basic shapes. It allows me to easily layout the AR scene so that I can iterate quickly. The idea is to rapidly test as many ideas as possible. The best ones rise to the top.
Design & creating assets:
Once I was happy with the functional prototype, it was time to actually design and build the final versions of the assets. I also love this part of the process, because… well, ART IS AWESOME!
TIP: Optimization is a huge part of the development process. The entire experience (audio, animations, models, materials, etc) needed to be under 8mb, so used low poly models, shared materials/textures, and created many of the animations using shaders (rather than PNG sequences.)

When you're creating AR, every byte counts.
3D Modeling/Animation: Blender
AR/Interaction/Materials: Lens Studio
Creating an AR Scene:
Once I had all of my assets created, I began bringing everything together in Lens Studio. Since I had already created a functional prototype, I began replacing all of the "prototype" objects with their real versions. Once I was happy with the layout, I set to creating custom materials, particles, and lighting. I also added any additional animations and interactions.